What Is Jeff's Heroes?
At Jeff Schmitt Auto Group, We're Committed to Highlight Heros, Big and Small
If you've stopped by Jeff Schmitt Auto Group, you've probably wondered what is Jeff's Heroes. Read on to see how our community has helped inspire a movement to give back to those who inspire us the most.
Jeff's Heros, Recognizing Inspiration in Our Community, One Hero at a Time
At Jeff Schmitt Auto Group, we recognize that we've become one of the leading dealerships in the area, and it's all thanks to our customers. Jeff's Heroes is one of the many ways we are committed to giving back to the community we serve.
The Jeff's Heros initiative began in 2021 after acts of inspiration, hope, and service flooded our community. Largely fueled by the Covid-19 pandemic, these stories of inspiration have encouraged us to give back to the amazing community we serve.
Our Jeff's Heroes initiative is our way of recognizing the heroes hidden among us. In order to recognize these heroes, we need your help. We encourage past, present, and future customers to visit our hero's page and nominate a hero in their life. Heroes come from all walks of life with each hero standing firm as a figure of leadership, selflessness, kindness, and giving.
Once nominations are collected, four finalists are chosen and one finalist is narrowed down to be our honorary hero of the year.
See How Our Heroes Have Impacted the Community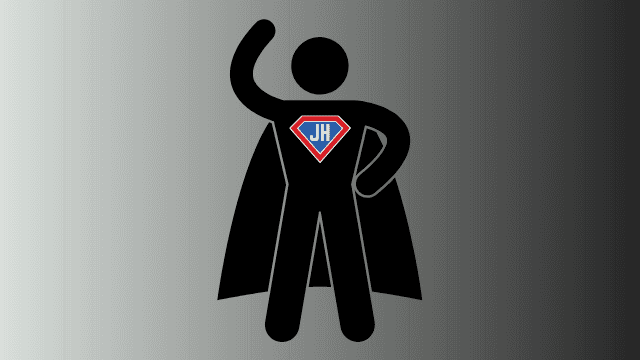 The heroes that have served and impacted our community come from all walks of life. They are your teachers, military personnel, veterans, first responders, the medical professionals who helped carry us through the pandemic, and many others who serve, support and leadership during times of need.
You don't have to be a big figure in the community to be a hero either. We know that there are heroes hidden among us and take on the most unsuspecting forms. Every single unique individual who makes up our community serves the purpose of a heroin someone else's life. We want to know who these hidden heroes among us are, and encourage you to nominate individuals in your own life who have impacted or inspired you the most.
How to Nominate the Hero In Your Life
We can't recognize our local heroes without your help and we've made It easy to nominate the hero in your life.
Use our online form to nominate someone who has impacted your life and the life of others during a time of need. Jeff's Heroes are individuals throughout the community who embody specific traits. These traits include selflessness, putting others first, inspiring others to do better, and offering strong guidance and leadership as many great heroes so often do.
Jeff's Heroes from years past have been teachers, community leaders, first responders, military personnel, and so many more individuals who helped during times of need. Submit your nomination via our online form to give recognition to the hero in your life.
Once all nominations are submitted, all entries will be narrowed down to four heroes. The process of narrowing down four heroes is done by an internal panel throughout the year.
The four finalists will then be interviewed along with the person who nominated them. Accompanying videos will be shared on all our social media platforms and will be open to public voting. The final public vote will determine who our Jeff's Heroe For the Year is.
We value all our heroes and aim to recognize them as often as possible. All four finalists will receive a $5,000 cash prize and will have the opportunity to be named the ultimate Jeff's Hero For the Year. The hero of the year will receive the grand prize of $20,000 to put towards a new or used vehicle along with another $10,000 in cash.